Capitol Towers Apartments
Experience your new home at Capitol Towers. This apartment community is located at 7 Clayton St in
Montgomery. Choose between studio to 1 bedroom apartment options and then set up an appointment
for a community tour to explore your favorites. The community staff is ready to help you find
your perfect new home. Experience a new standard at Capitol Towers.
PRICING
*Prices subject to change
Studio From $695
1 Bedroom From $845

FEES
*Prices subject to change
Application Fee $35
Security Deposit from $350

Utilities furnished (electric, water, garbage)
Expanded Basic Cable Furnished
Fully Equipped Kitchens
Ceiling Fans
Mini Blinds
Murphy Beds
Microwaves Available
High Speed Internet Access
Short Term Leases/Firnished and Unfurnished
Laundry Facility
Lighted Parking
Ample Parking
Convenient Loading Zone
Elevators
Property Surveillance Cameras
Outdoor Grill/Patio
24 Hour Emergency Maintenance
Limited Access Entrance to Building
Short Term Leases Available
Pets Accepted

Capitol Towers Apartments
CONTACT INFORMATION
7 Clayton Street
Montgomery, AL 36104
Professionally Managed by Kyser Management
OFFICE HOURS

Mon-Fri 8am-4:30pm
Sat/Sun Closed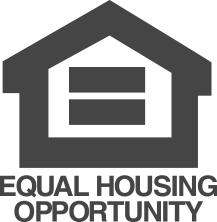 Overview:

Pricing:
Studio From $695
1 Bedroom From $845

Fees:
Application Fee $35
Security Deposit from $350

Apartment Features:
Community Features:
Pets:
Lease:
Map & Directions:
7 Clayton Street
Montgomery, AL 36104
CONTACT INFORMATION
7 Clayton Street
Montgomery, AL 36104
Professionally Managed by Kyser Management
OFFICE HOURS

Mon-Fri 8am-4:30pm
Sat/Sun Closed